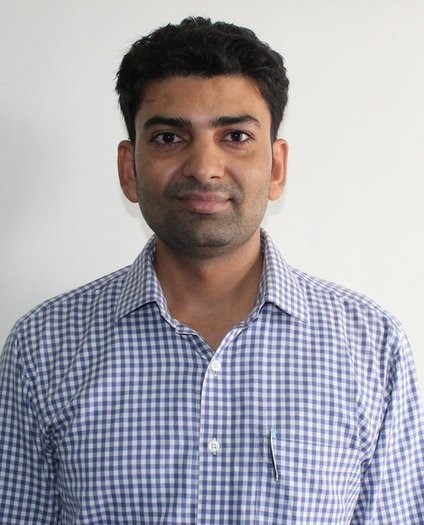 Assoc.Prof. Manoj Kumar
School of Computer Science,
University of Petroleum and Energy Studies, India
Research Area:Digital Forensics, Cyber Security, Information Security, Image Processing

Speech title:Blockchain Technology for Protection of Biomedical Documents in Healthcare Society
Abstract:
Blockchain is around decade-old technology that initially came with Bitcoin to protect digital monetarytransactions with its consensus and mining incentives. Later on, blockchain technology is adopted by different domains, including banking, healthcare and governance, to mention a few. Healthcare industry is the massive industry in the world where data security is indispensable. Traditional security is only useful to encrypt and decrypt data to ensure that unauthorised people will not access it. This kind of protection is inadequate in the contemporary era, where biomedical databases are given access to the public through search engines like PubMed. Since biomedical research documents are content-sensitive with evidence-based research, it is essential to see that there are data integrity and non-repudiation besides other security attributes. Blockchain is the technology found suitable for achieving the desired level of security for biomedical documents. This paper investigates the present state-of-the-art on the application of blockchain to biomedical databases. Our contribution is to analyse and compare existing methods with a tabulated study. Based on certain investigations, we conclude that as biomedical databases are protected through blockchain technology, which makes those data's more reliable and helps to provide effective diagnosis and treatment to the patients in hospital. In this process, it throws light into the usage of blockchain in the healthcare industry and potential research gaps associated with blockchain integration with biomedical documents.
Brief biography:
Dr. Manoj Kumar completed his Ph.D. from The Northcap University and M.Sc. (Information Security and Digital Forensics) from Technological University Dublin (Formerly ITB Blanchardstown) Ireland in 2013. He has around 11+ years of research and teaching experience. He is currently working on the post of Associate Professor in School of Computer Science in University of Petroleum and Energy Studies (UPES), Dehradun. His specialization is Machine Learning, Digital Image Processing, Digital Forensics, WSN, and Information Security. He has published over 75 papers in International refereed journals and conferences. He has delivered several guest lectures, seminars and chaired the session at various Conferences. He is currently editing 10 books and six journal special issues from the most famed publishers like Springer, Bentham science, Taylor & Francis and Elsevier etc. He is associate editor, Guest editor and in editorial board member of various journals of repute. He is serving as a Reviewer and Editorial Board Member of many reputed Journals (Q1 and Q2) and Technical Program Committee member of International Conferences. He has received a Best Researcher Award in 2020 and outstanding Scientist Award in 2021. He has mentored two research projects. He is also a member of numerous renowned bodies including ACM, IAENG, ISTS and UACEE etc.